Back in 2020, the Noviqu team took a look at themselves and decided it was time for a refresh of their core values. What are the things that are most important to us as a team? We came up with five overarching themes that – when revisited this week – still hold true today.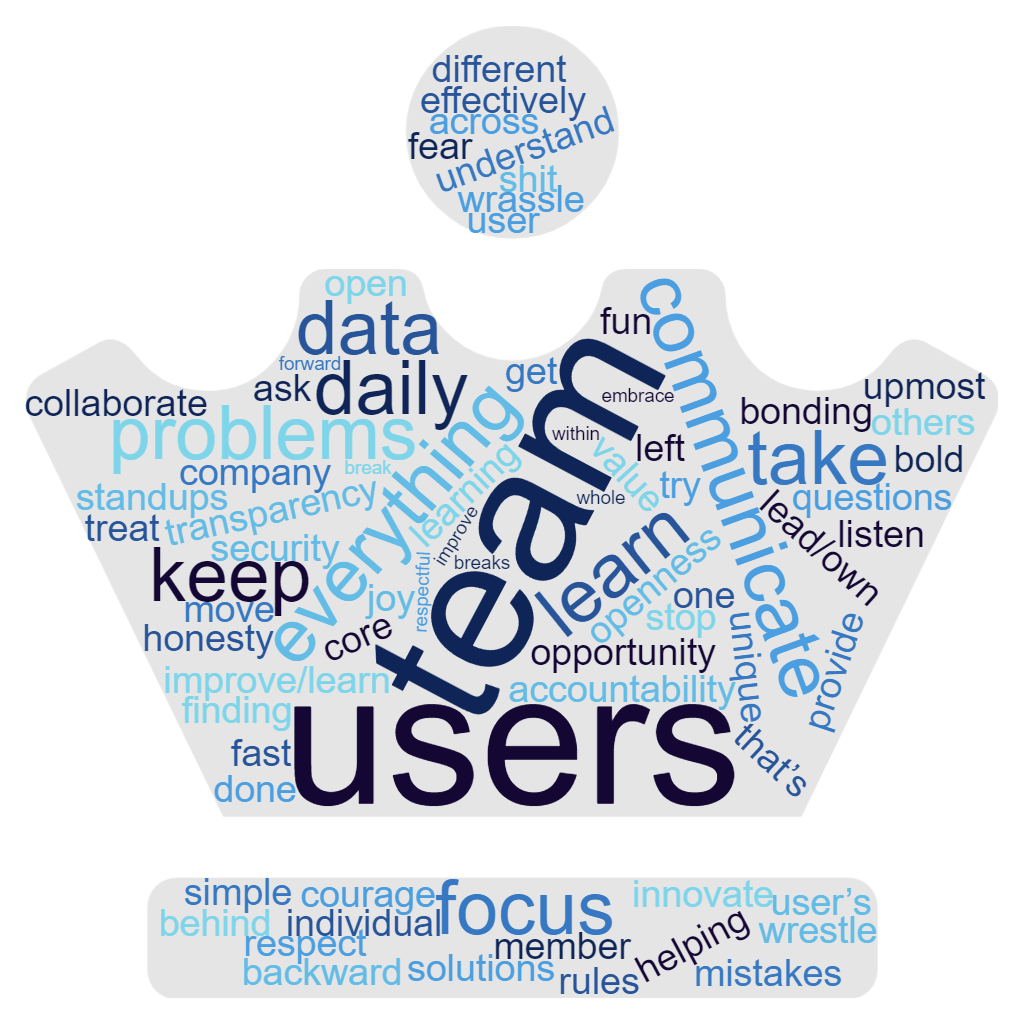 Be Bold.
"Freedom lies in being bold." – Robert Frost
What does it mean to be bold? For the Noviqu team, this is something we've always strived to hold close as we make decisions. To us, it means to be different. To move forward, not backwards. To have courage and embrace fear.
Being bold means innovating every chance we get and doing our best to own our work– the good and the bad. Every new feature, customer and opportunity that comes our way, we approach with boldness. We build our freedom as a team to grow, change, and adapt to an ever-changing digital landscape by being bold and taking chances.
We strive to be unique and differentiate ourselves from our competitors. Being bold is a conscious choice we must make every day, and the Noviqu team is always happy to take that on. Where people have gone before, we intend to boldly go, and make our own mark on the world.
Focus on the User.
"Always remember, your focus determines your reality." – George Lucas
There's nothing more frustrating that the feeling of being misunderstood, or not understood at all. As a business, and as humans, we focus on the user at the core of our business. It's our job to fully understand the problems that our users face. Focus on the solutions. And provide a product and service that solves those problems. That makes life easier.
One of the tenants of this particular core value is that everything we do should provide value to our users. Everything. Whether it's a blog post like this, a new feature, or a UI update – we question ourselves: Does this provide value to our users? If it doesn't, it's not worth doing.
And lastly, it's important to us to communicate effectively with our customers. It's one of the many reasons we set up bi-weekly or monthly touch bases with all of our customers. We want to make sure we have good, open, honest communication going both ways, and provide the best customer experience you can have.
Keep it Simple.
"See it big, and keep it simple." – Wilferd Peterson
Simple doesn't mean easy. Simple means straightforward. And while the Noviqu team is building great software with lots of features and great things – that doesn't mean it has to be complex. Keeping it simple is the way we like it. And that's simply it.
Improve Daily.
"Small daily improvements over time lead to stunning results." – Robin Sharma
If you're not growing, learning, and improving every day – you can't meet your goals. In "Be Bold" we talked about moving forward, not backward, and that goes along well here as well. The Noviqu team believes in constant learning and growth. No one is perfect, and no know knows it all. It's important to remember to take the time to learn as you age, and grow with that knowledge.
During daily standups, and sprint retrospectives, we take the opportunity to learn. Both from our own mistakes as well as from the successes and failures of our peers. Improving daily is important to the growth of anyone, and it's something we focus on at Noviqu.
One Team.
"If you want to go fast, go alone; if you want to go far, go together." – African Proverb
Possibly the most important core value for the Noviqu team is the idea of One Team. We are all in this together, making our company the best it can be. We believe in open, honest communication at all times. Collaboration across departments, people and projects is important. Everyone can bring something to every discussion they have – no matter their job title.
The Noviqu team believes in accountability for the team – both individually as well as together as a whole. We garner respect for each other, and it starts out that way on purpose. Each member of the team holds value, and we are all open to helping others.
We believe in no team member left behind and getting shit done. Team is about the community of people all headed towards the same mission. The same goal. And the same place. And the Noviqu team embodies this daily.
These are the Noviqu values that drive each decision, feature and idea the team has. And as a team, it's important we keep these in mind daily. For ourselves, and for our customers.
- By Anna Haney